Palisades Virtuosi & Rufus Reid
<spa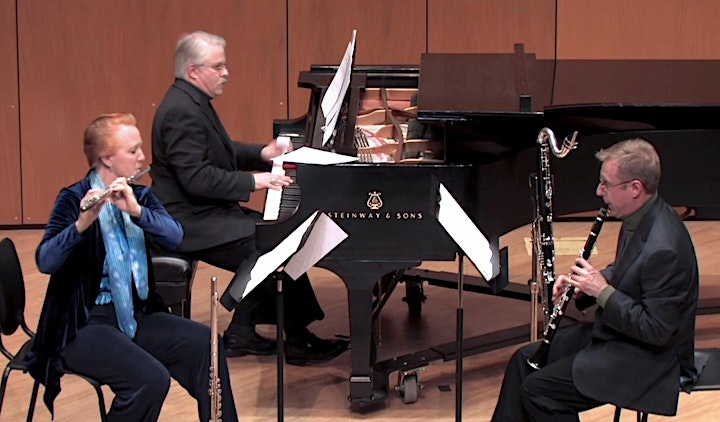 Palisades Virtuosi, a flute, clarinet & piano chamber ensemble based in Bergen County, returns to HACPAC to present a brand new commissioned work by world-renowned bassist and composer, Rufus Reid. Long known as a superior jazz bassist, Mr. Reid began exploring his compositional talents in 1999 and has been the recipient of numerous commissions, grants, and awards for his works. Visit his website at rufusreid.com.
Celebrated for their extensive commissioning program, Palisades Virtuosi has been responsible for creating nearly 90 new works of music in the past 16 years! Relaxed in their presentation to concert audiences, the trio peppers its verbal program notes with personal recollections and anecdotes about the composers and works on the program, bringing an enriching and enjoyable concert experience to patrons.
Please visit their website www.palisadesvirtuosi.org for videos and more information about their commissioning program.